This page is no longer updated
The site has recently been updated and this page has been deprecated, there may be an updated version available however this resource is only here for historical purposes, it may eventually be removed
Sudbury Transmitters
Located near Sudbury, Suffolk.
UHF TV: 6MUXs at 100, 000W

Digital radio: D1 National 11D at 1000W, BBC National DAB 12B at 2400W, Essex 12D at 1000W

EE: 1800MHz 2G/4G, 2100MHz 3G 3: 2100MHz 3G Vodafone: 900MHz 2G O2: 900MHz 2G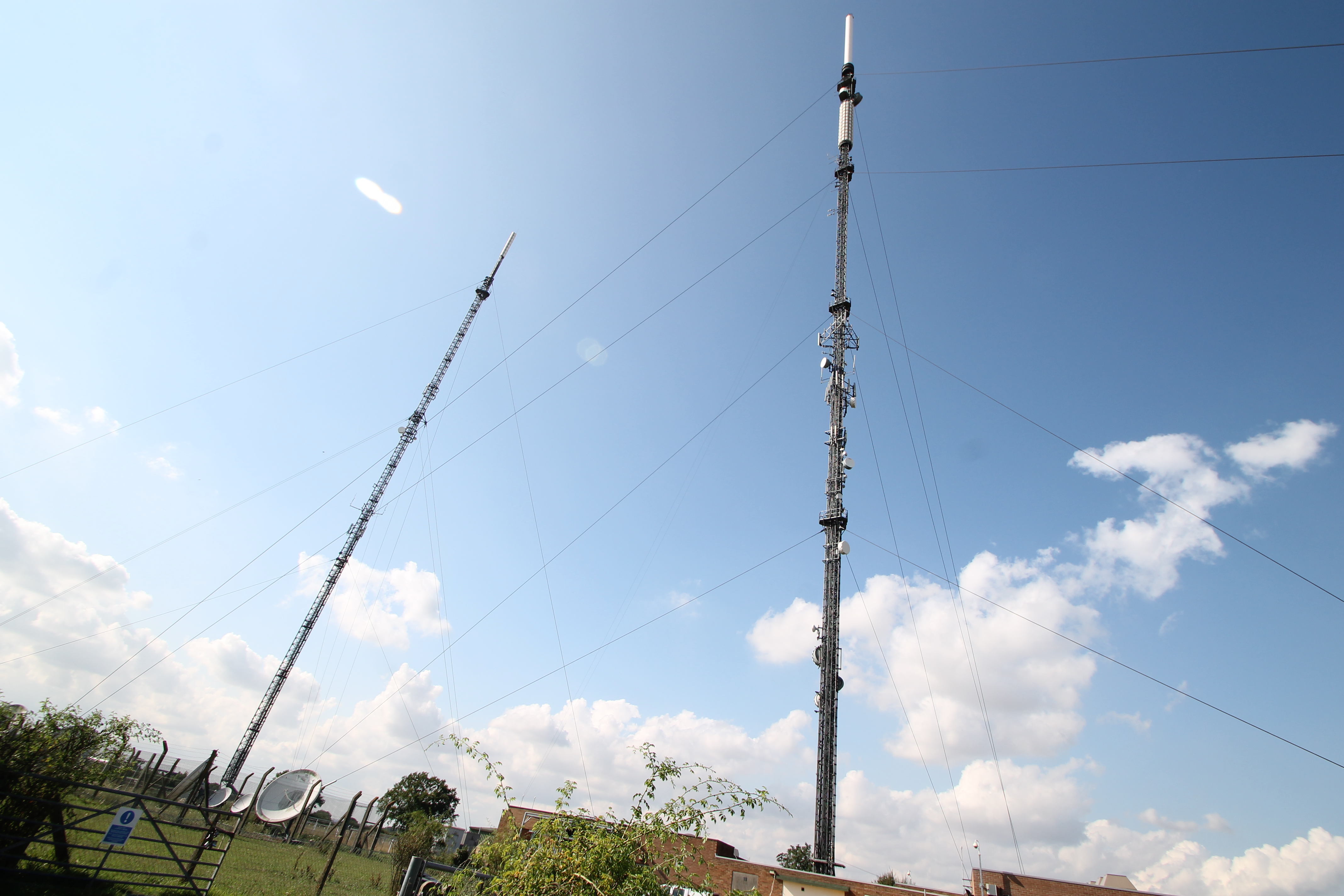 The two Sudbury transmitters. Sudbury B on left and A on right. Sudbury B only broadcasts the 3 COMs and only has half its top section of transmitting antennas.
| | |
| --- | --- |
| Sudbury A complete with a main UHF array and reserve. Essex local DAB dipoles are also visible. Cellular panels and microwave below. Since these pictures were taken, a 4 tier BBC DAB setup was fitted. | Sudbury B has much less equipment on it. Looks to have one cellular platform which is likely old MBNL. |