This page is no longer updated
The site has recently been updated and this page has been deprecated, there may be an updated version available however this resource is only here for historical purposes, it may eventually be removed
Ivybridge Relay Transmitter with cellular and town EE/3/O2 mast
Freeview TV: 3PSBs 50W
DAB: National 12B 250W
FM: BBC FM + Heart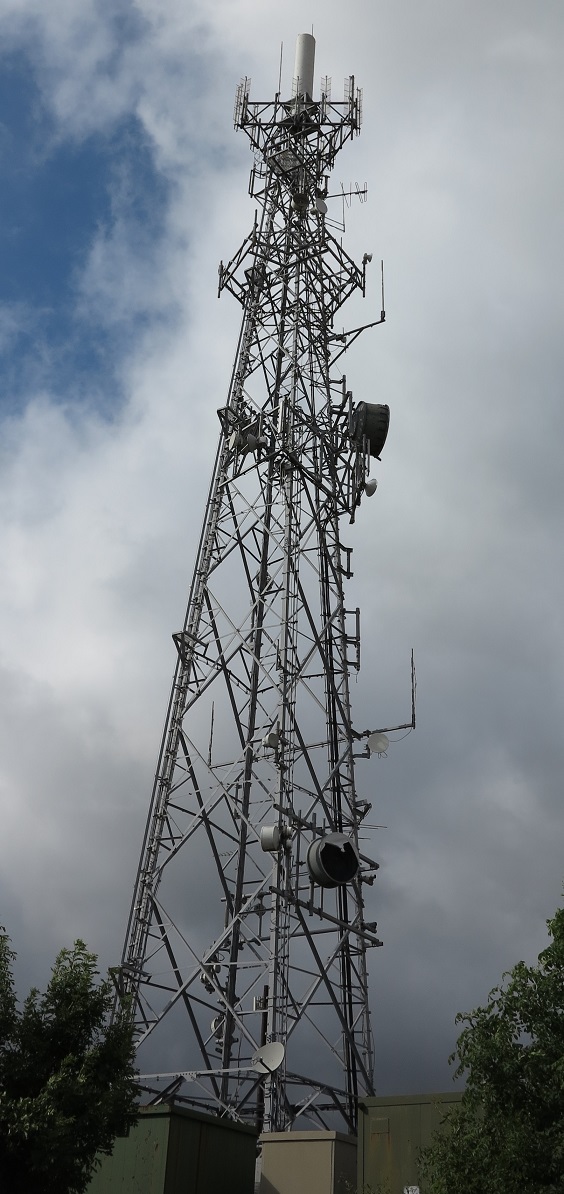 The mast in all its glory.
| | |
| --- | --- |
| The top section with the UHF shroud and Vodafone and O2 2G 900MHz antennas. The antennas are of an early generation design. | The panel for EE/3 with dual band radio design MHA. EE 2G/3G/4G, 3 3G. |
Ivybridge Town Cellular Masts
O2 2G 900MHz 3G 2100MHz. Speeds of about 0.2-1mbps on U21.
EE 2G/4G 1800MHz, 3G 2100MHz. 3 3G 2100MHz. Has wired capability for 4G 800MHz for both and 3 1800MHz add.
| | | |
| --- | --- | --- |
| The mast. O2 uses Kathrein Panels (middle) and EE/3 are on the Commscope panels (left+right). The Microwave link looks like a recent, high capacity, model so will most likely be for EE 4G. | The underside of one of the O2 panels, a Kathrein model. The front two ports are for 900MHz 2G and the back two are for 2100MHz 3G. No 900MHz 3G is deployed here. One RET is fitted, for 2100MHz tilt. | The underside of the EE/3 panel. It is a Triple Band Commscope of model CVV65BSX-M or CVV65BSX-3X2. This panel features two high, ultra wideband ports and a low band. The low band permits 800MHz 4G broadcast in future (not currently live so far as I could test). Meanwhile one high band is for 1800MHz and 2100MHz and the other for 1800MHz. This arrangement permits 3 the possibility to add 4G 1800MHz in future. |